SERVICES

---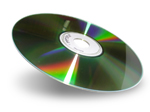 We offer several genres of music to chose from. From country to rock and roll, you can be certain that we will chose a style of music that will be to your liking. We are sure we can create a personal song for you to fit your budget.
Original songs written from scratch!
NOT taken from one of those cookie cutter
"Do-It-Yourself" song templates
We start by getting information from you about the person or event that you would like your song to be about, but not too much! We don't want to get bogged down with too much information. We try to concentrate with the most important aspects and make it meaningful to you!
Then you chose a style of music and the writing of lyrics and music begins. Many times, more than one musician and songwriter will work together. The guitar and piano are often used in our songs.
You don't pay until you're happy!
We also do commercial jingles!
Call us for details
FAQs

---
What will I get?
One averaged length original song varying in length from 2:00 to 5:00 minutes

One professionally printed compact disc with your new song (not one of those stick-on CD labels)

One CD jewel case complete with front and back cover

A full lyrics printout inside the front CD cover
How much does it cost?
Our prices start at $250 and go from there. Prices vary depending on if you just want a simple acoustic song or if you want a full band with the quality as one of today's hit songs.