About Us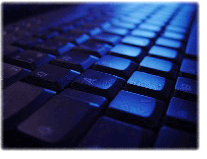 Innovative Web Design is a web development company that is located in Eastern NC and is able to help any business in the country with all their website designing and developing needs. The company is a one-man operation and that means you deal with one person from beginning to end. It also ensures that you get the lowest prices possible due to minimal overhead costs.
My name is Aaron Kimball and I have more than 10 years of web designing, developing and computer programming experience. I am a college graduate with a degree in Computer Science for Programming.
I believe in designing a user friendly website that is easy to understand. A good website needs to have easy navigation, graphic appeal, and proper design layout to make sure your website visitors can find the information they need, quickly.
I take pride in my work and I keep my clients involved throughout the entire development process to ensure 100% satisfaction on every project! Satisfaction Guaranteed!