Services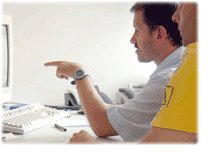 We are with you from beginning to the end to make sure you have the most efficient website possible!

New Website Design & Re-design

FAQ: What do I get and how much will it cost?

One Full Customized Website *
(A purpose built, fully functional, custom website to suit all your needs)
Domain Registration $7.95/yr
(One web address of your choice i.e. "www.yourwebsite.com". Call or email us for availability)
Web Hosting as low as $14.95/mo
(Web Hosting is needed to display your website on the internet)
NO HOSTING CONTRACT to sign!
(You pay monthly for hosting service and can cancel at anytime)
Unlimited Personalized Email Addresses
(i.e. "name@yourwebsite.com")
Personalized Scanned Images
Custom Graphics
Rollover Images and Hyperlinks
Search Engine Optimization
(designing your website to get the most hits from search engines)
Search Engine Submissions
(submitting your website to the major search engines)
E-Commerce
(i.e. Online Shopping Carts, Credit Card Merchant Accounts, Payment Gateways, Paypal, etc)
Free Customer Service
(call us anytime and we will work hard to resolve your issue in a timely manner)
Already have a website?
Let us maintain it for you. *
* There is a one time fee to build or maintain your website. Since prices can vary drastically depending on your specific needs, please call or email us for a price quote.
---
Ease of Navigation
If a visitor can't easily navigate a website, they will leave your site instantly and move on to the next search result. That is why a website should be designed with the average user in mind.
SEO - Search Engine Optimization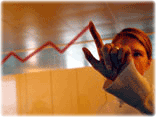 This is very important because if you can't get visitors to your website, what is the purpose? SEO includes designing the website to ensure that you get more hits with the most popular search engines (Google, Yahoo, MSN, Lycos, etc).
The more hits you get, the more business you receive!
Search Engine Optimization is included with every website that we design. We work with you to make sure major keywords that are associated with your business or organization are properly designed in your website.
If you already have a website and are not sure if you are optimized properly for search engines on the world wide web, then please call or email us and we will perform an analysis, FREE OF CHARGE!
---
Referral Program
Refer us another web design project and receive 25% off any future invoice!